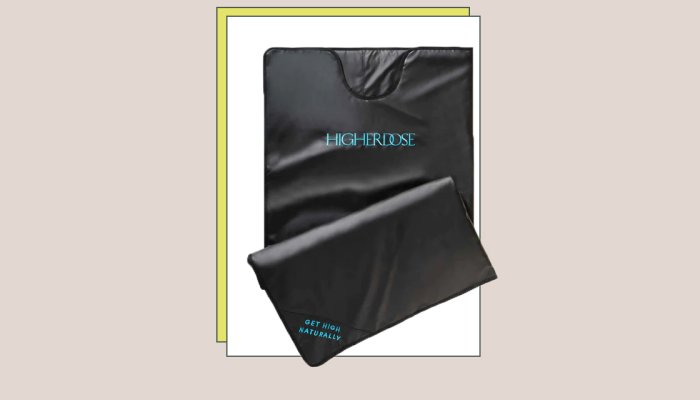 Although infrared blankets are far more affordable than a full sauna, they're still on the pricey side. However, this budget pick makes a great case for testing out the well-being trend with something more affordable before making a large financial commitment. Although it's less than $200, it boasts adjustable temperatures from 113 to 116 degrees Fahrenheit, as well as a timer. There are also two zippable armholes, which put multitasking back on the table during your session. The only downside? It's not low-EMF.
And while the standard 71-inch length of a sauna blanket might not cut it for taller folks, this LifePro design boasts an extra 5 inches. It's not a huge addition, but the added space can make all the difference for tall folks hoping to try out this popular tech. Plus, every purchase comes with two space blankets (what you see runners using after a race) to help trap heat inside for an extra bump of heat to your treatment—a bonus considering a few reviewers feel this blanket doesn't get hot enough.
What Customers Say:
There aren't a ton of reviews for this blanket on Amazon, but what is there is positive. Most reviewers say it's a quality blanket for a great price, and one reviewer writes, "My 6'7″ built-like-a-brick-wall husband fits, if he was ANY taller it wouldn't work, but this is exciting!" On the con side, these reviews are pretty recent, so it's unclear how this less-expensive model will hold up over time.